Advantech
Founded in 1983, Advantech is a leader in providing trusted innovative embedded & automation products and solutions. Advantech offers comprehensive system integration, hardware, software, customer-centric design services, and global logistics support; all backed by industry-leading front and back office e-business solutions.
RED LION
Red Lion first provided sensors, counters and panel meters to monitor and display data within a plant or process. Over the years, our product portfolio grew driven by customer demand, acquisitions and technology advancements to include HMI operator panels, protocol converters, Ethernet switches and cellular M2M routers.
Getac Technology Corporation
Getac Technology Corporation was founded in 1989 and in 2007 become the world's third largest fully ruggedized computing solution supplier.As one of the leading ruggedized computing solution suppliers in the world, Getac offers the most extensive rugged computing product lines covering notebooks, tablets and handhelds.
Lantech
With a long background in IP Ethernet products, Lantech brings the best network solutions for industrial and IP networks to the marketplace. The Lantech group is devoted to providing end user benefits & feature rich innovative high-quality networking solutions. Lantech provides outstanding service and support to our world-wide partners & distribution network. Lantech's core values are based on our development of class leading software and hardware products, which allow for the seamless delivery of a variety of applications and services in diverse network environments.
GVD
Founded in 2007, Genius Vision Digital (GVD) has devoted to the development and innovation of some enterprise video applications ranging from large-scale projects, multi-site projects, to transportation. GVD has a professional team with 11-year experience in CCTV and 8-year experience in IP video surveillance with a parallel concentration on analog, hybrid and IP video solutions. GVD team has high efficiency in designing and developing large-scale video systems. With a few years of efforts, GVD has become a leading provider of IP video surveillance in Asia and has sales arms set up in New Delhi, India and Dallas, USA.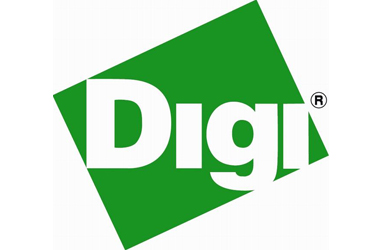 Digi International
Digi International is the leader in commercial grade device networking and is an innovator of wireless machine-to-machine (M2M) device networking products. Digi's embedded and non-embedded products are marketed under the Digi® and Rabbit® brands.Digi's embedded products include modules, microprocessors, single-board computers, satellite communications products, development kits, software, and design services through our subsidiary Spectrum Design Solutions. Non-embedded products include cellular routers, gateways, wireless communication adapters (ZigBee, Wi-Fi, proprietary RF), serial servers, intelligent console servers, USB connected products, remote display products, cameras, sensors and the #1 selling serial card line in the world.
InduKey
InduKey is the world leader in industrial input devices. InduKey's high tech manufacturing facility, located in Treuen, Germany, produces some of the best selling and highest quality industrial keyboards in the world. InduKey's name itself means Industrial Keyboard; they can most likely help users find an interface product from their vast product line that will fit many industrial applications. In some cases, a custom solution can be designed that will solve unique requirements. InduKey is a world-class supplier that understands the global market and is always the best choice.
InHand Networks
InHand Networks is a global leader of Industrial IoT, with a record of tremendous success following groundbreaking innovation since our inception in 2001. InHand serves world-class partners and customers with industrial M2M routers, gateways, industrial Ethernet switches, rugged computers and IoT management platforms. We provide IoT solutions for various vertical markets including Smart Grid, Industrial Automation, Remote Machine Monitoring, Smart Vending, Smart City, Retail and more.
Kontron
Kontron is a global leader in embedded computing technology (ECT). As a part of technology group S&T, Kontron offers a combined portfolio of secure hardware, middleware and services for Internet of Things (IoT) and Industry 4.0 applications. With its standard products and tailor-made solutions based on highly reliable state-of-the-art embedded technologies, Kontron provides secure and innovative applications for a variety of industries. As a result, customers benefit from accelerated time-to-market, reduced total cost of ownership, product longevity and the best fully integrated applications overall.
Winmate
Founded in 1996, Winmate is a worldwide leading Industry Display solution provider with an excellence in display technology.Winmate offers a full range of Industry LCD solution to meet all major industry requirements Since 2005, Winmate has become an industrial PC based solution provider, with fully range of panel pc solutions, with strong focus on rugged & mobile design.
Schneider Electric
Provides technology and integrated solutions to optimise energy usage in markets like energy & infrastructure, industry, data centres, buildings and residential. With a unique portfolio in electrical distribution, industrial automation, critical power & cooling, building management and security, Schneider Electric is the only global specialist in energy management and a world leader in energy efficiency.
B&R Automation
"Perfection in Automation" means we put all of our knowledge and creativity into developing products that become trendsetting innovations. At B&R, we turn this motto into reality by providing our customers with a complete automation solution that provides maximum flexibility and economic efficiency. From customized products to large-scale series production, meeting our customers' needs is our main focus.
Endress + Hauser
A global leader in measurement instrumentation, services and solutions for industrial process engineering, Endress + Hauser provide process solutions for flow, level, pressure, analytics, temperature, recording and digital communications, optimizing processes in terms of economic efficiency, safety and environmental impact.
Together we can offer customers the most advanced technology in:
Analytics
Flow Measurement
Level and Pressure Sensors
System Components and Data Managers
Hirschmann
Simply a good Connection
Hirschmann provides a complete, integrated infrastructure for Industrial Ethernet networks specializing in factory, process, and transportation automation applications. Hirschmann products include market-leading transceivers, hubs, unmanaged and managed switches and network management software.
Focus- Industrial Networking for:
• Factory Automation Application
• Process Automation Application
• Transportation Automation Application
• Oil & Gas
Softing
Softing lndustrial Automation is a world leading provider of industrial communication products and technologies for manufacturing and process automation. Our products are tailored to the requirements of system integrators, device vendors, machine and equipment manufacturers or end users and are known for its ease of use and functional advantages.
The company has remained true to its vision: Softing is now the benchmark for innovation, quality and service in its markets. Softing was also instrumental in establishing the current global standards in industrial automation and automotive electronics.